BOSTON, May 4, 2017 /PRNewswire/ — Starting today, Credit Unions can now have their own Internet brand: .CREDITUNION, to compete with the highly successful .BANK extension.  As the leading .BANK Registrar, EnCirca is pleased to announce pre-screening services for all U.S.-based Credit Unions.  Credit unions are invited to apply today for a pre-verification and to see if they are eligible for a priority application during the Sunrise Period reserved for trademark owners.  Learn more at:  www.encirca.com/creditunion.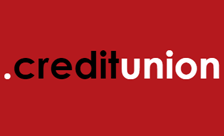 The first-come, first-served Land Rush for .CREDITUNION will begin on June 6 at 8:00 AM Eastern Time. Eligibility for .CREDITUNION is limited to bona fide Credit Unions with a primary office based in the United States.
The .CREDITUNION Registry is operated by the Credit Union National Association (CUNA).  Credit Unions are required to utilize only ICANN Registrars accredited by CUNA, such as EnCirca, for the .CREDITUNION top-level-domain.
.CREDITUNION domain names must match or be derived from the Credit Union's legal name, or any trademarks owned by the Credit Union.
START-UP PLAN:
The .CREDITUNION launch plan will consist of two phases:
Sunrise Period for Trademark Owners – May 4th  – June 3rd
The Sunrise Period is an early registration phase reserved for U.S. Credit Unions with registered trademarks.  A special trademark verification process is required for the Sunrise Period.  Contact EnCirca to check to see if your Credit Union is eligible and to learn more about the steps required.  Act quickly as this process could take up to 2-3 weeks.
Land Rush for all U.S. Credit Unions – June 6th at 8:00 AM EST
Registrations on a first-come, first-served basis will start being accepted on June 6 at 8:00 am EST.  The timing of the registration is especially important if a Credit Union has a name or acronym shared with other Credit Unions.
EnCirca is offering Credit Unions a risk-free pre-screening service that will ensure their registration is pre-verified and submitted as soon as the Land Rush begins for .CREDITUNION.  Full refunds will be provided if a pre-registration is not successful.
Unlike .BANK websites, the use of security measures to activate and use a .CREDITUNION website are optional.  However, EnCirca is prepared to provide the same security services used by banks to credit unions interested in securely activating their new .CREDITUNION domains.
To learn more, please visit www.encirca.com/creditunion
About EnCirca
EnCirca was formed in 2001 in Boston, Massachusetts.  It is the leading ICANN Registrar for domain extensions intended for regulated industries, including:  .BANK, .PHARMACY, .REALTOR, .TRAVEL, and .COOP.  EnCirca is one of the few ICANN Registrars that have been SOC-2 certified for best practices for cyber-security.
Media Contact:
Thomas Barrett
781-942-9975
157930@email4pr.com
To view the original version on PR Newswire, visit:http://www.prnewswire.com/news-releases/credit-unions-gain-their-own-internet-extension-to-compete-with-bank-300451356.html