Bitcoin holders may have gotten a brief reprieve earlier this month after a rough January, but it didn't last long.
The top digital coin fell as much as 12 percent Wednesday, whipsawing investors who were just starting to take a deep breath after last month's market rout. Other tokens have also suffered declines in the past 24 hours. The overall cryptocurrency market is now worth $457 billion, down about $55 billion from a day ago, according to Coinmarketcap.com.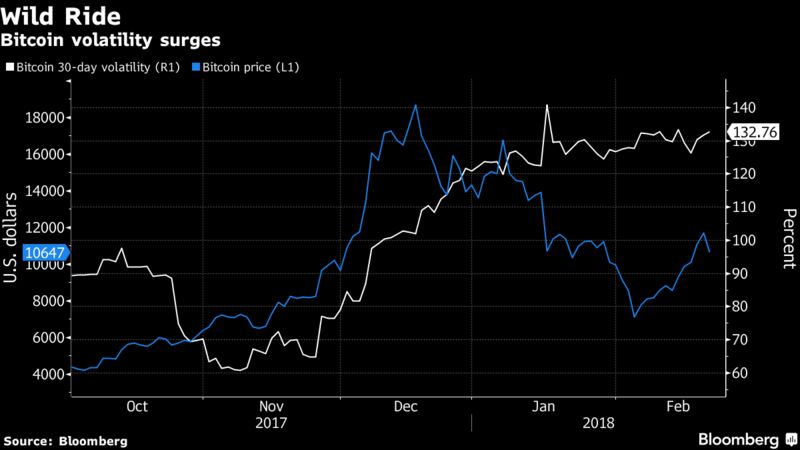 Venezuela's new digital currency, Petro, has also drawn criticism from the crypto community this week, possibly prompting doubts about the likelihood of digital coins going mainstream.
Petro is "a stunt" and not a cryptocurrency, Placeholder Ventures' Chris Burniske, who authored the book "Cryptoassets," said in a Bloomberg Radio interview.