Paris, April 5, 2018: Internet Without Borders is alarmed by the current shutdown of social media platforms and messaging services including Facebook Messenger, WhatsApp, Viber and important news website such as BBC, in Chad. This new case of censorship comes just a few days after Internet Without Borders and partners submitted a report to the UN Human Rights Council, on Human Rights violations in Chad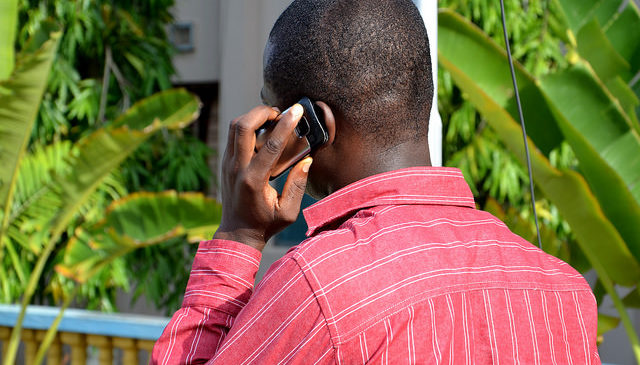 Since March 28, 2018, reports received by Internet Without Borders from users in the country strongly suggest that the second Internet shutdown since the beginning of the year is happening. Network tests using censorship measurement app OONI confirmed today that access to certain platforms and websites was intentionally blocked.
" This technical evidence of the Internet shutdown in Chad, and the simultaneity with the tensed political situation of the country suggest that the government is once again limiting digital rights of citizens, online freedom of expression in particular, for political reasons. We should not only question the government's responsibility, but also the role played by Internet service providers in the violation of digital rights of millions of Chadian citizens. We call on Chadian and Central African Internet users, international digital advocacy organizations for a general mobilization to support Internet Without Borders in this initiative " said Abdelkerim Yacoub Koundougoumi, Head of the Central African division of Internet Without Borders.

 "OONI network measurement data collected from Chad corroborates local reports and suggests that WhatsApp, Facebook Messenger, and bbc.com may be blocked. The testing shows that TCP connections to WhatsApp and Facebook Messenger endpoints were unsuccessful, while no HTTP response was acquired when testing bbc.com (but a TCP connection was established)",  said Maria Xynou, Research, and Partnerships Coordinator at the Open Observatory of Network Interference (OONI)
There has been a growing trend of government ordered internet shutdowns in Africa. The government in Chad is no exception. From April 2016, the day of the presidential election to December 2, 2016, there was a government-ordered blackout of social media platforms and messaging applications.  According to Internet Without Borders' estimate, the censorship cost more than 18 million euros to the Chadian economy. A shortfall that could have been invested in priority sectors at a time when the state coffers are empty.
Internet Without Borders calls on the government to take all necessary measures to restore full Internet access in the country. Chadian citizens' have the fundamental right to freedom of expression and communication online.