Lord Adonis has written to the telecoms regulator Ofcom urging it to take action to deal with the issue.
It follows a report that one million homes have poor broadband and large parts of the UK have no 4G coverage.
On Friday Ofcom said calls and text messages could not be sent on all four mobile phone networks in 30% of the entire UK landmass.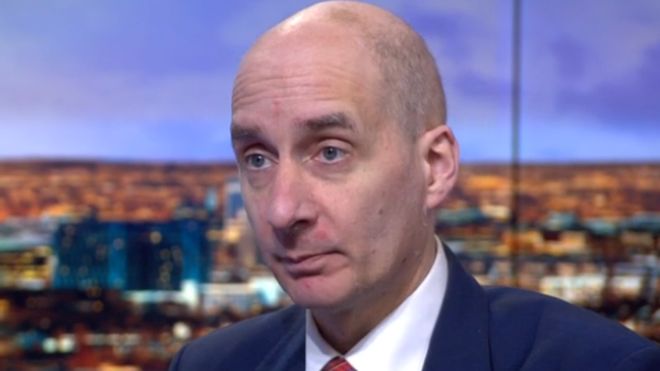 It is not the first time Lord Adonis has criticised the state of the UK's mobile and broadband services.
In October he launched a public consultation on the quality of the state of UK infrastructure generally, but singled out mobile services as an area needing urgent attention.
Now, in his letter, Lord Adonis says that Ofcom and the government need to "put all options on the table" to tackle coverage black spots. These should include possible legal and regulatory changes, he said.
The chairman of the National Infrastructure Commission said that it was a concern that four out of five rural homes did not have any 4G service indoors.
"In an age when access to a mobile signal is regarded as a must-have, it is deplorable that even in areas previously considered to have strong coverage, operators are still delivering such poor services that customers can struggle to make a quick phone call," he said.

"It demonstrates the need for urgent and radical action to tackle this issue immediately, ahead of new mobile spectrum being auctioned and 5G technology being rolled out," he said